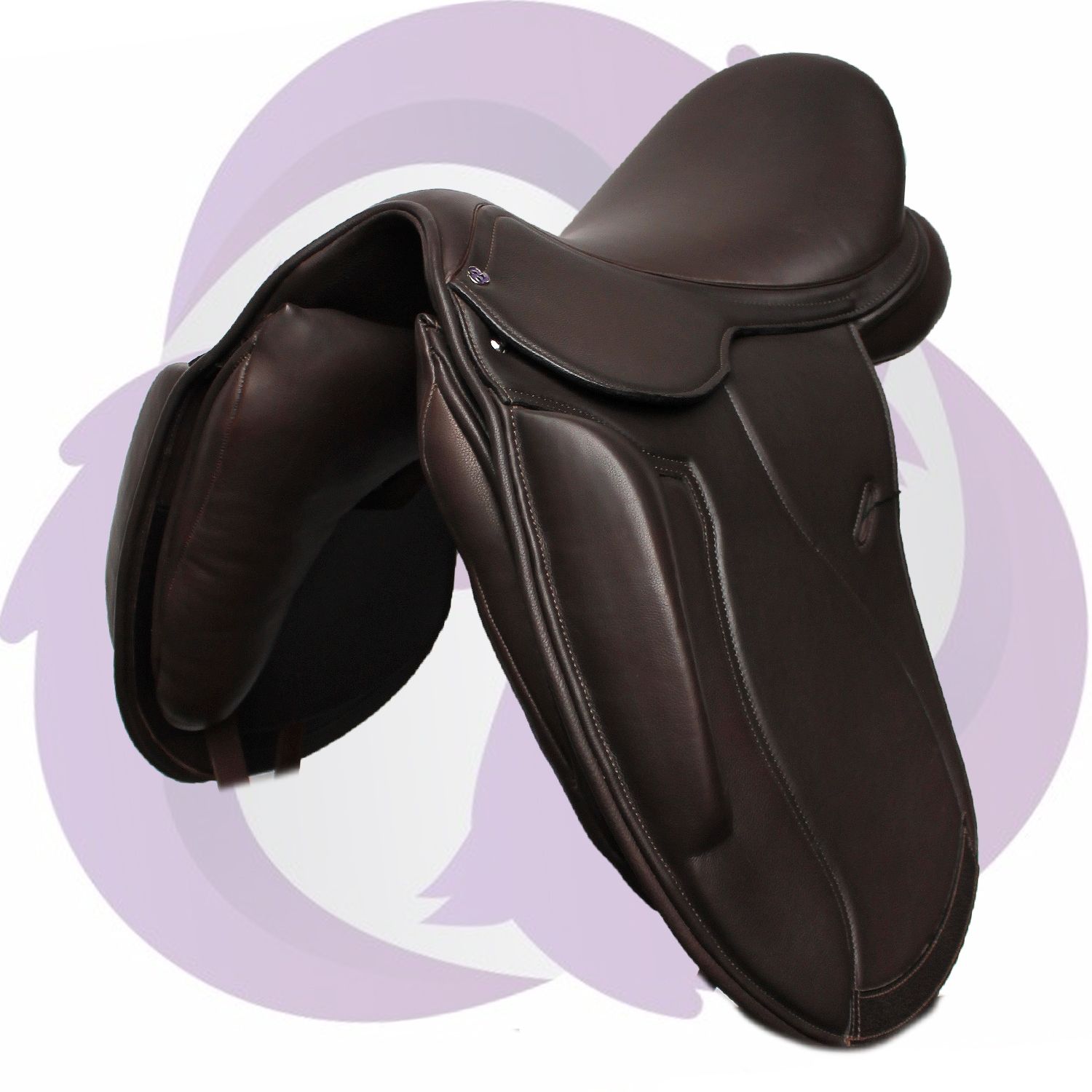 Our Monoflap saddles are made from a covered leather and give a closer feel to the horse. Suitable for Flatwork and Dressage this beautifully, slimline designed saddle is a must for all enthusiasts. The Cavaletti Mono Dressage saddle is made from the finest full grain leathers, featuring a wool flocked panel and external knee blocks It has been designed with style, comfort and affordability in mind. Featuring our unique interchangeable gullet system with 6 width fitting options allowing you to easily adjust the fit of your saddle without the need to send it away, accommodating for changes in your horse's shape. A classic deep seat keeping you balanced and supported. Y-System 3-point girthing. Also available are cantle and stirrup keeper badges allowing you to customise your look.
Product Description
Available colours: Black and Brown
Available Seat Sizes: 16', 16.5', 17', 17.5', 18'
Width options: NM, M, MW, W, XW, XXW
Features
Free 14-day trial
Interchangeable Gullet system with 6 optional widths.
Classic deep seat
External Knee Blocks
Soft hide covered leather.
Pimp your ride with our custom keeper and cantle badge options.