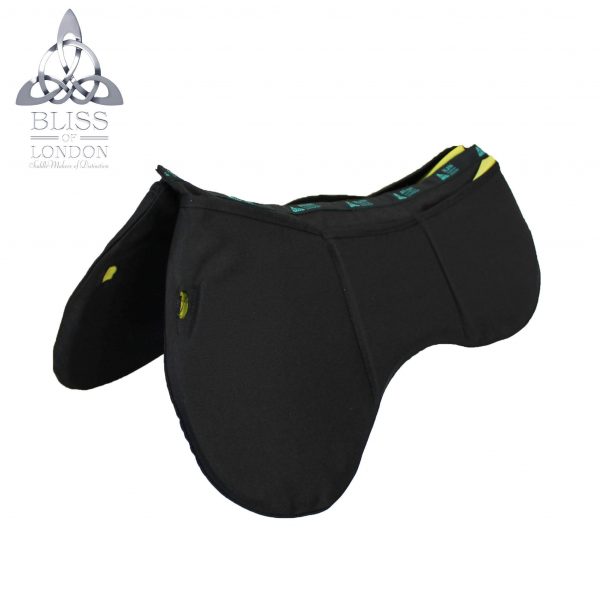 With wool ($130) or XRD foam shims ($100)
Product Description
Extreme impact protection
Open cell technology
Lightweight
Two shim thicknesses
Machine washable cover
Spare shims available
Felt shims help accommodate developing horses or rehabilitation under saddle, whether it is a minor adjustment in lift, balance, filling in one shoulder more than the other, fixing a bridging problem, seasonal changes in shape, or just controlling saddle slip.
British felt is a traditional material used universally by riders & saddle fitters
---
XRD® Technology performs in the most intense conditions, while still being comfortable, lightweight, flexible & soft.
Flexible, and lightweight, PORON XRD allows for soft, non-constricting padding and cushioning while still absorbing more than 90% of energy when impacted at high strain rates.
Because it is lightweight and flexible, like a 'second skin,' PORON XRD protection will not constrict freedom of movement or range of motion.
Contains Microban.
Product Features
| | |
| --- | --- |
| Wool Felt Shims | $130 |
| XRD Foam Shims | $100 |